36-37 King Street, EC2
Built:  1905-06
Architect:  Henry Hyman Collins and Marcus Evelyn Collins
Location:  King Street and Queen Street
Listing:  Not listed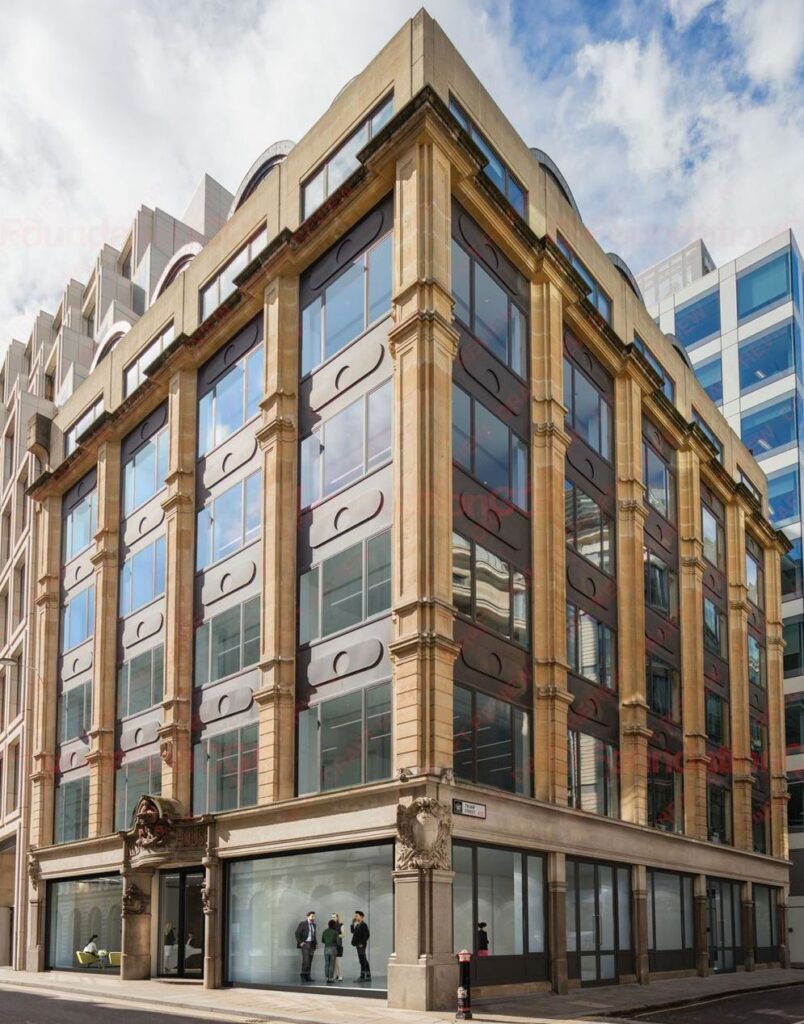 Kings House is relatively unusual building, within this survey of Classical architecture in the City of London.  Its design is not very typical of the work of the architects: Collins father (Henry Hyman) and son (Marcus Evelyn).  It is also, arguably, an example of 'Chicago School' vertical arrangement with clear structuralist/functionalist tendencies  – the ashlar is replaced by glass windows and metal aprons, where it is not load-bearing.  However, we include it thanks to some unusual or prominent Classicist details.  The most immediately noticeable Classical motif is the application of decorative carvings in medium relief over the main entrance and at the lateral piers, on the ground floor.  Even more imaginative, perhaps, is the incongruously Baroque profiling of the thin, tall, piers.  The external treatment is comprised of three types of stone with: a granite base, Portland stone fascia and Bath stone uprights.  This building was greatly altered in the 1980s and again in the 2000s, with no internal features surviving the exceedingly banal, mid-market corporate remake of the interiors.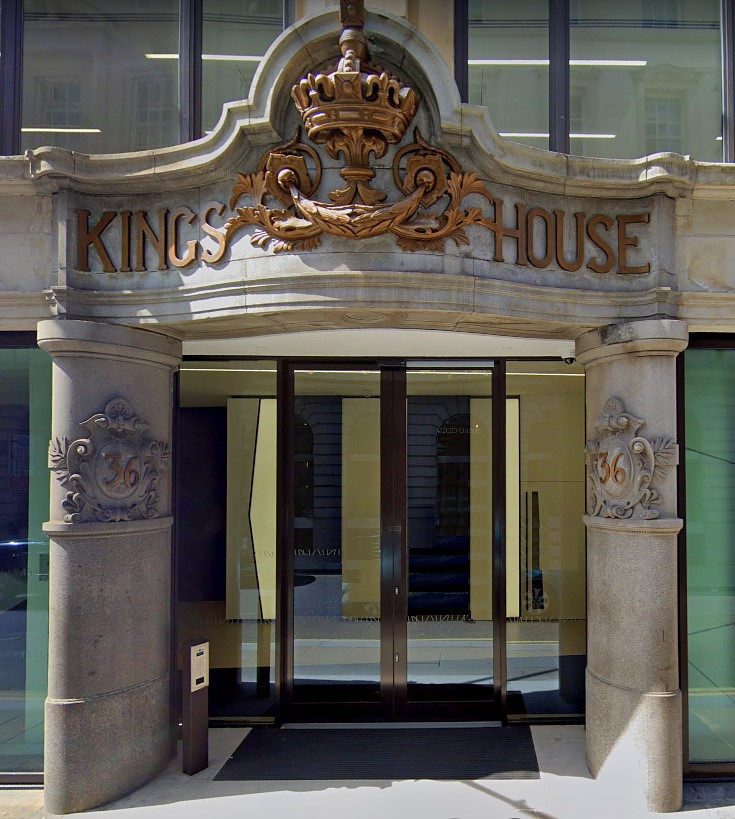 As a historical note, the 1880s Goad Map shows most of the area upon which Kings House currently stands as being occupied by the Waverly Hotel.