2a Eastcheap, EC3
Built:  1910-11
Architect:  Frank Sherrin
Location:  Eastcheap
Listing:  Grade II  (1977)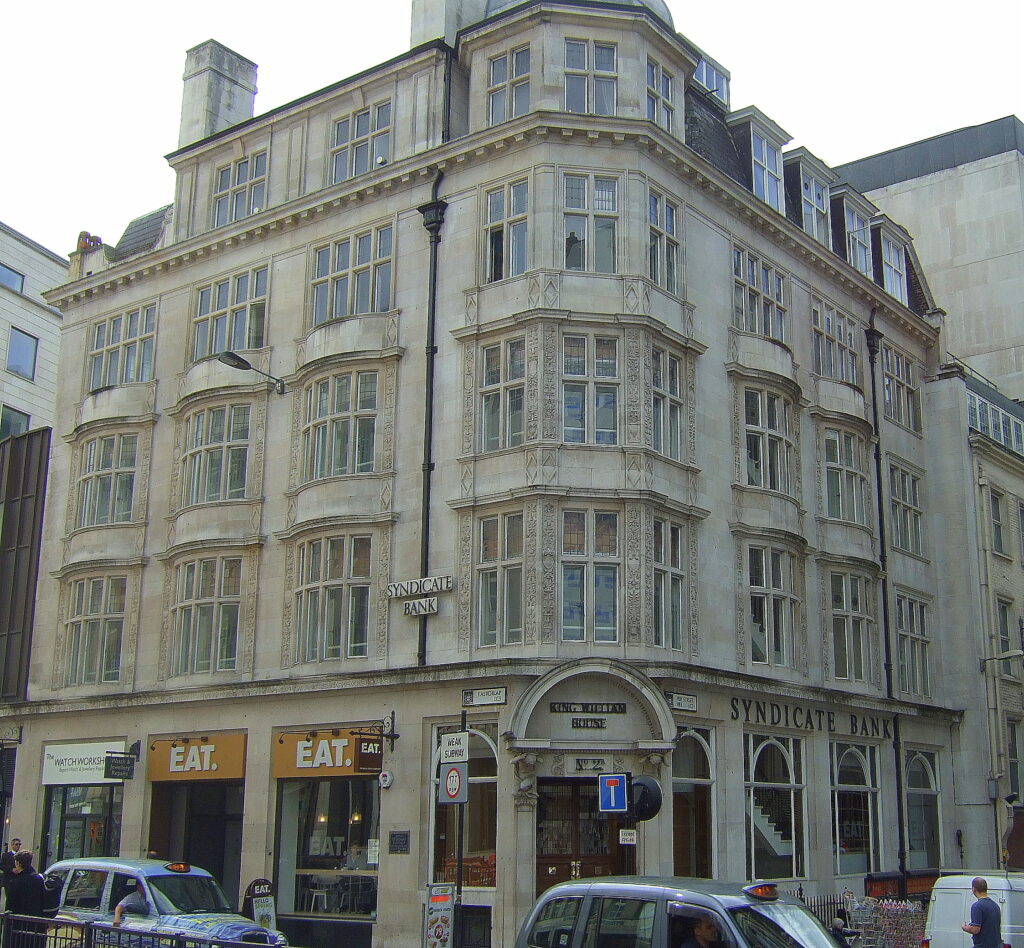 Though rather modest in size and prominence, this relatively rare Edwardian addition to the Eastcheap streetscape is worth a mention.  Buildings of England characterises it as "friendly Free Jacobean" which is broadly defensible, given the dominance of mullioned bow and bay windows, as opposed to limited Classical detail.  The latter take the form of a dentilled cornice and the aediculated main entrance with a segmental pediment, Ionic colonnettes and caryatids. On the whole, it is a pleasing, human-scaled composition.
As recalled by a blue plaque, King William House sits atop the former location of St. Leonard Eastcheap, which was destroyed by the fire of 1666.  After that, only the churchyard was retained, with the church itself being replaced by several small buildings (number 1, 2 and 3 Eastcheap, in 19th  C. maps).  The original Monument Station of the Metropolitan Railway, like most stops at that time, was built with an open roof to allow venting of the steam engines.  Once the underground was electrified, these cuttings were covered with buildings to achieve better financial return.  The one now known as King William House (after nearby King William Street) was designed by Frank Sherrin, who was the Metropolitan Railway's head architect at the time.