(currently 'Grace Hall')
147-148 Leadenhall Street, EC3
Built: 1926-1927
Architect: J W O'Connor
Location: Leadenhall
Listing: Grade II (1990)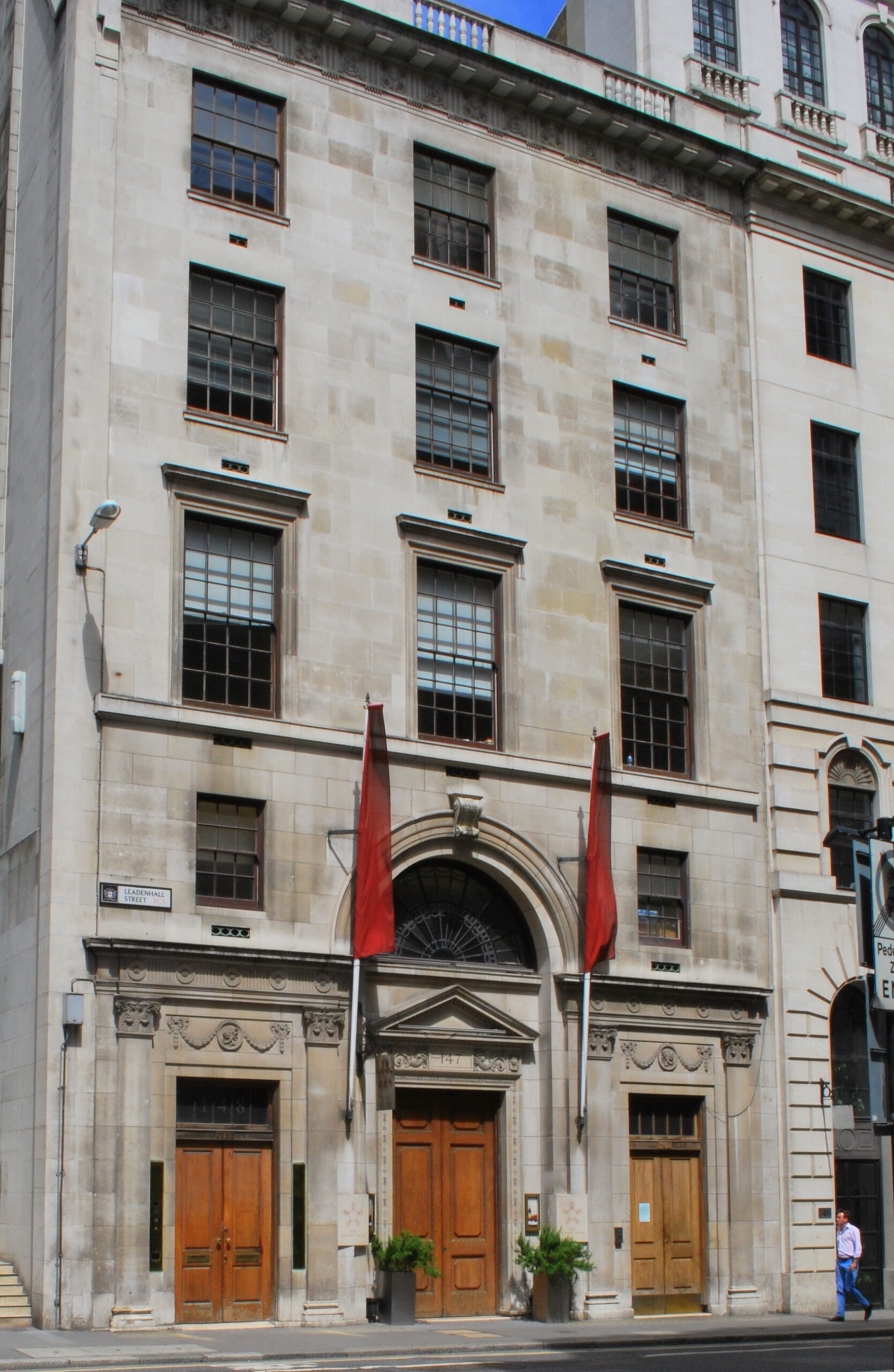 This 1920s building was designed by New York-based J. W. O'Connor and the style is reminiscent of the neoclassical style fashionable there in the earlier, pre-war part of the 20th century: a mix of austere classicism elevated by ethereal Adamesque details. "Buildings of England" suggests a similarity to Mead & McKim White. We think the style is more reminiscent of Delano & Aldrich.
The ground storey and mezzanine above it form a triumphal arch composition that is formalised by Corinthian pilasters, superimposed arch framing the entrance and central doorcase pediment. Above the fascia terminating the mezzanine, the treatment is particularly plain, until the Doric frieze and cornice (the rest of the order being implied).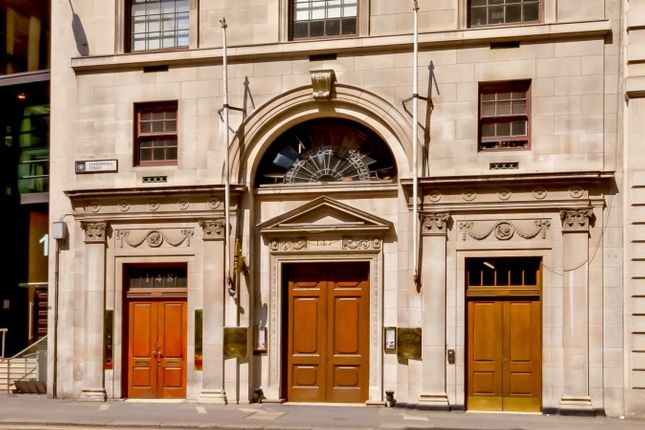 The trabeated ground storey, with its widely spaced columns and prominent cymatium is the strongest element while the astylar upper storeys are more reserved. Nonetheless the strict alternation of ashlar and windows effectively extends the columnar form.
W. R. Grace & Co is a diversified American chemicals and materials conglomerate with origins primarily in shipping and finance. Its was founded by two Irish emigrants in 1854 (in Peru) to exploit guano deposits. Having incorporated in 1865 as Grace Brothers, they moved their headquarters to New York. The ground floor and mezzanine of this building are currently used as an events space know as 'Grace Hall'.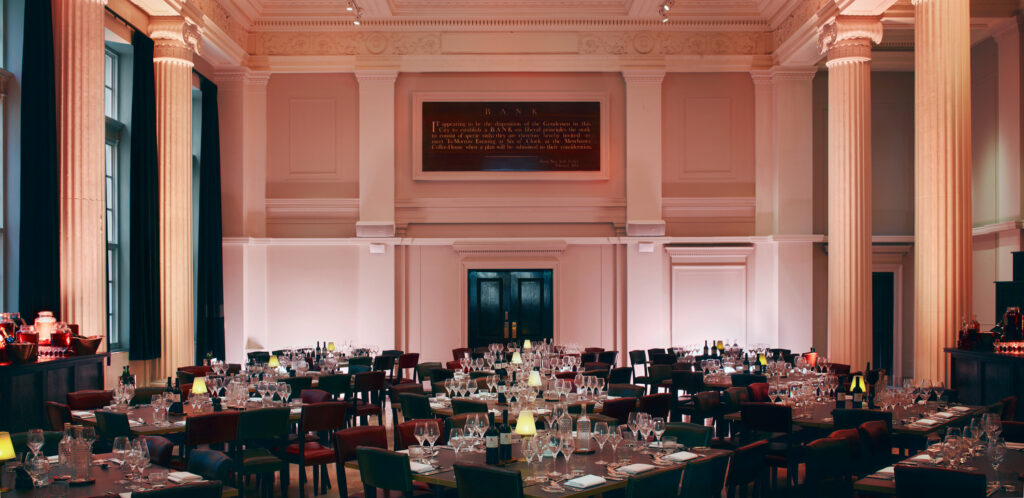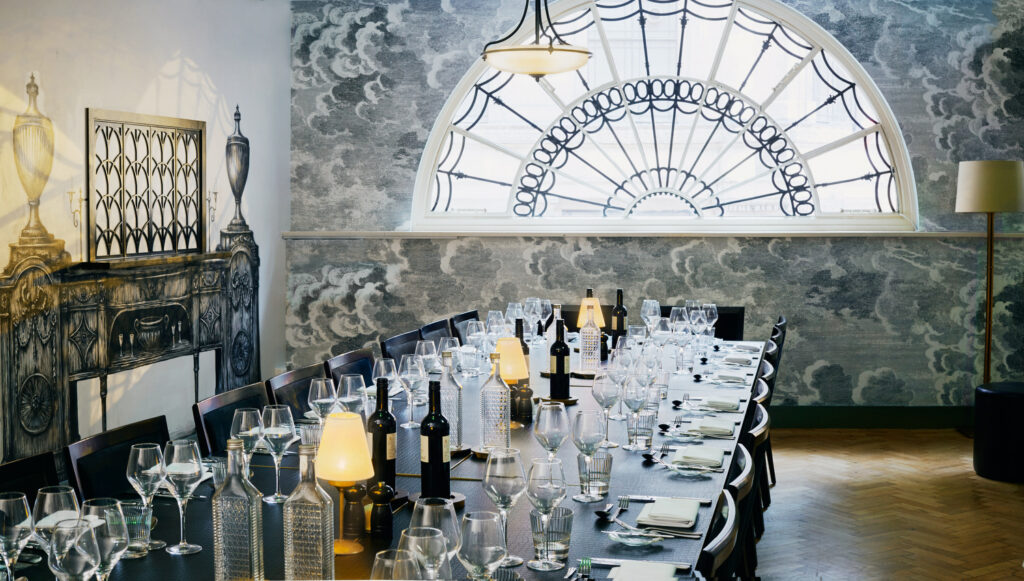 In 1967, this building became the London branch of the Bank of New York. There is still a plaque inside the main banking hall with the text of the 1784 advertisement that led to the founding of Bank of New York.