19-21 Eastcheap, EC3
Built:  1881
Architect:  Charles Reilly Sr.
Location:  Eastcheap
Listing:  Not listed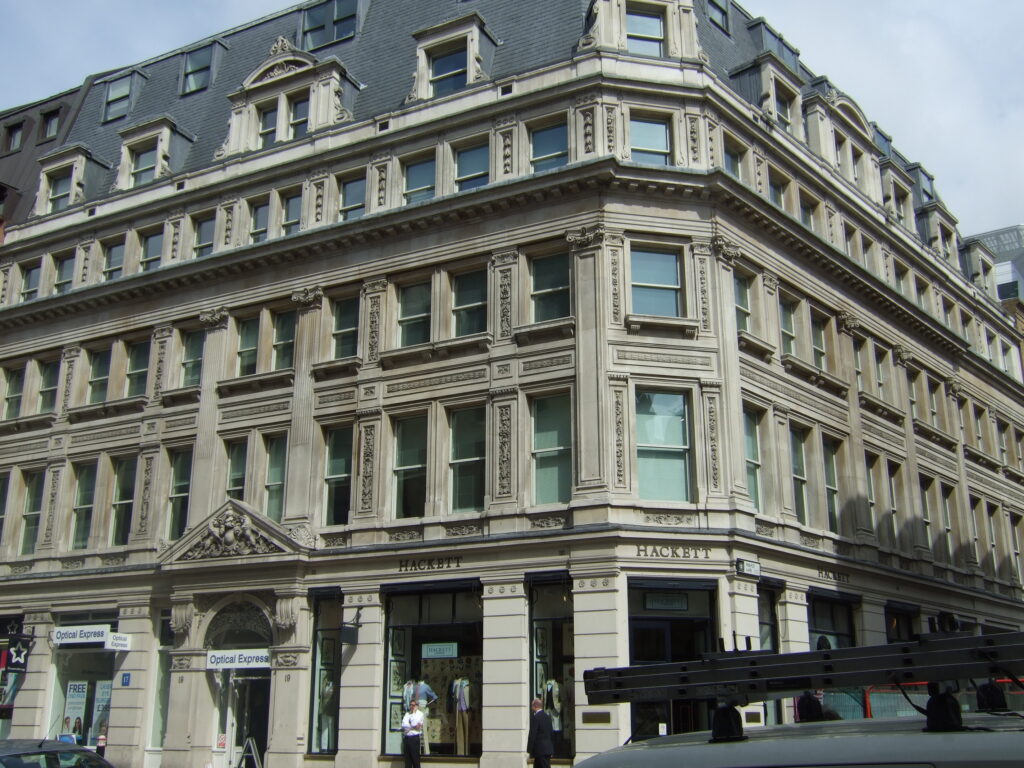 Built for the Draper's Company as a speculative office development, this complex achieves a medium scale without being penalised by any undue heaviness. Like several corner buildings on this street, the apex at Eastcheap and Phillpot lane is canted but only as an element of articulation, with little added embellishment.  The main entrance is positioned squarely in the middle of the Eastcheap elevation. This is highlighted by an arched entryway and triangular pediment that surmounts a full entablature and consoles bedecked with swags.  The tympanum is carved in high relief, bearing the  coat of arms of the Drapers' Company.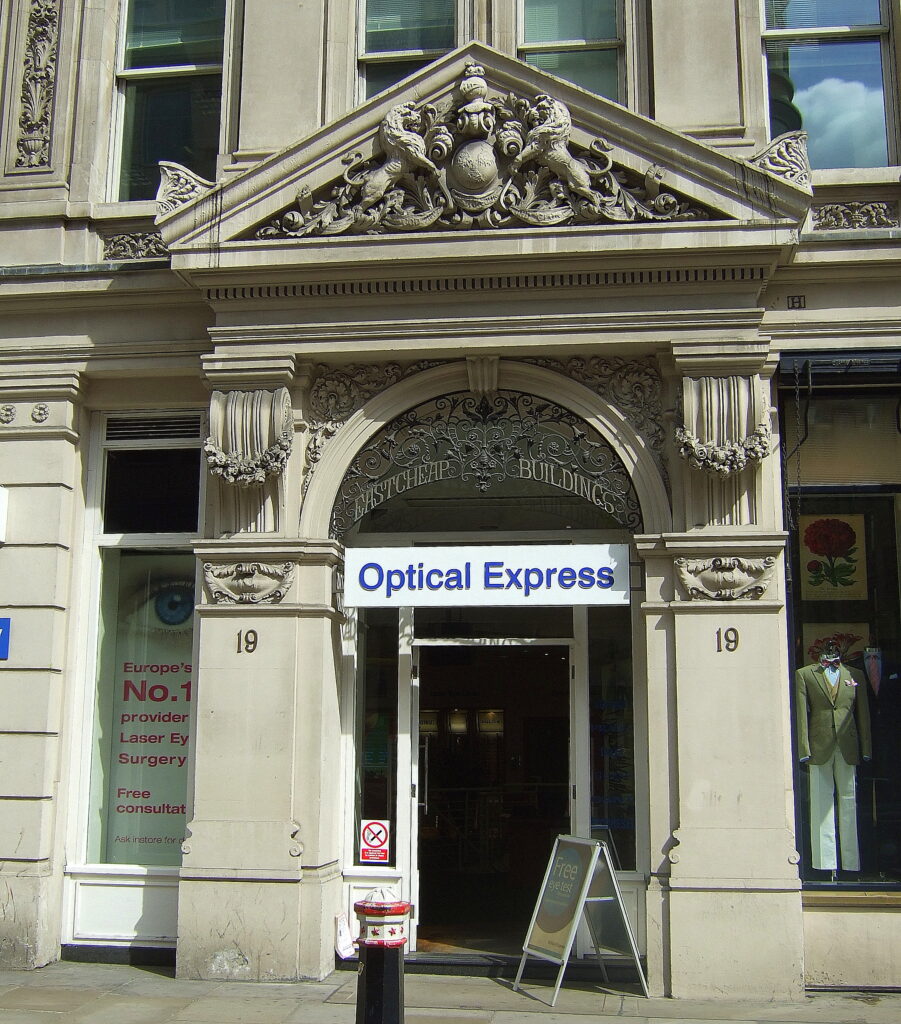 The vertical elements in the following two storeys include uninterrupted giant Corinthian pilasters, as well as single-story pilasters and mullions that are separated by ornamented arabesque panels and laurel fascia  Above the main, dentilled cornice rises an attic storey that reprises the lower ones and a mansard roof with aediculated dormers.
In keeping with the eclectic but rather food trade-centred tradition of Eastcheap tenants, we note that the Goad Map shows a restaurant as occupying the ground floor here, in 1887.  Other tenants evidenced by period documentation include the Mazawattee Ceylon Tea Co. and The Tobacco Trade Review (1891), the Brewers' Journal and Hop and Malt Trades' Review as well as the Grocer and Oil Trade Review (1936).  Of these, the Mazawattee Tea Company is the most prominent.  At one point, according to some sources, it was one of the largest tea companies in the world.  This British enterprise with an entirely fanciful name, was founded in 1860 and was well known for its inventive marketing ploys, including having a delivery van pulled by a quad of zebras.