2 Seething Lane, EC3
Built:  1859
Architect:  Edward l'Anson
Location:  Tower Hill
Listing:  Grade II  (1972)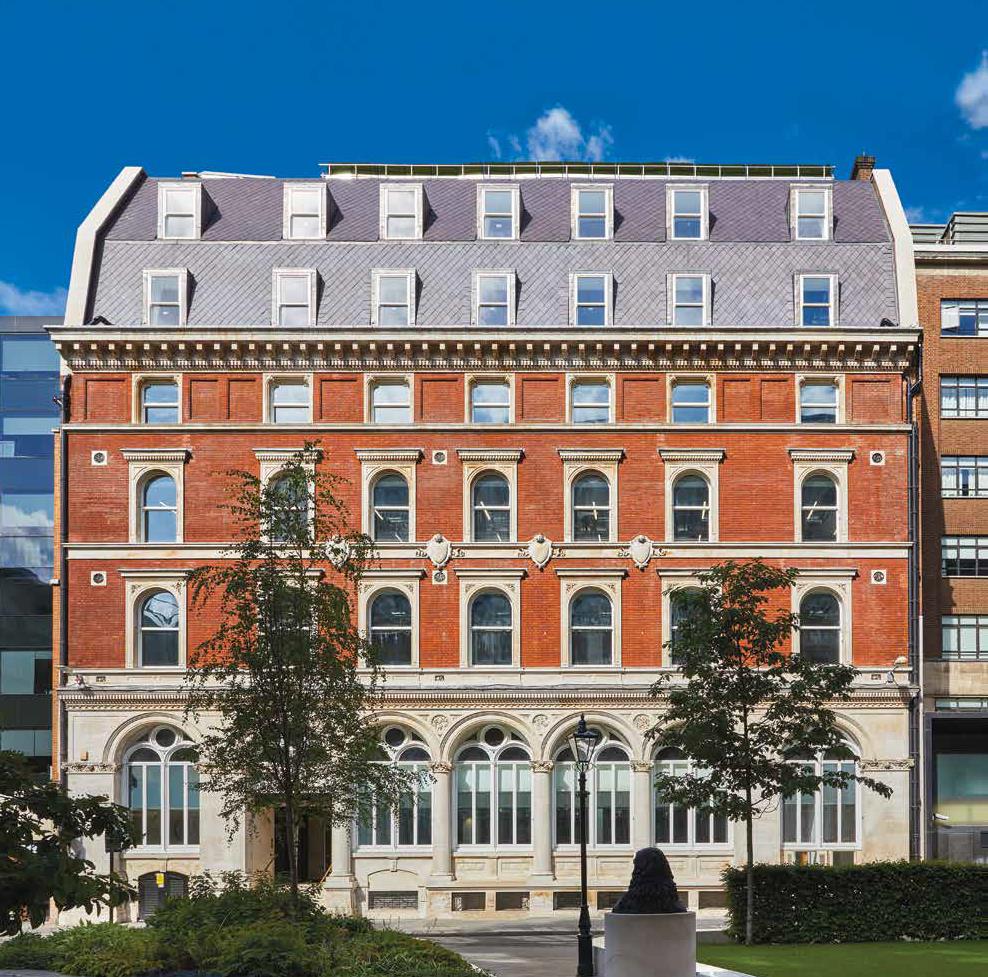 An early Victorian survivor in a much-changed part of the City, the Corn Exchange Chambers were built as speculative offices and named for the Corn Exchange, in nearby Mark Lane. The quality of proportions and decoration, as well as the use of a fashionable architect, suggest aspirations beyond mere utility. Among former tenants, the British and Irish Magnetic Telegraph Company had an office here during the period of furious competition between early telegraph operators.
The base of the building, consisting of a basement and raised ground floor, is clad in Portland Stone. The large windows and entrance form an arcade resting on Ionic columns and pillars. The windows themselves feature a Romanesque double arch and colonnette framing. The capitals and arch spandrels are decorated in floral themes. The delicate Italianate renaissance facade is harmonious both in proportions and detail. It retains an air of Venetian lightness, despite using eminently vernacular materials of red brick and Portland stone.
The intermediate section is in red brick, consists of three storeys and terminated by a corbelled cornice. Again, the windows are ached, with spandrel decorations and details like escutcheons on the third storey's subsidiary cornice. The interior of the building was entirely rebuilt in 1990 and the two attic storeys above the cornice data from that period.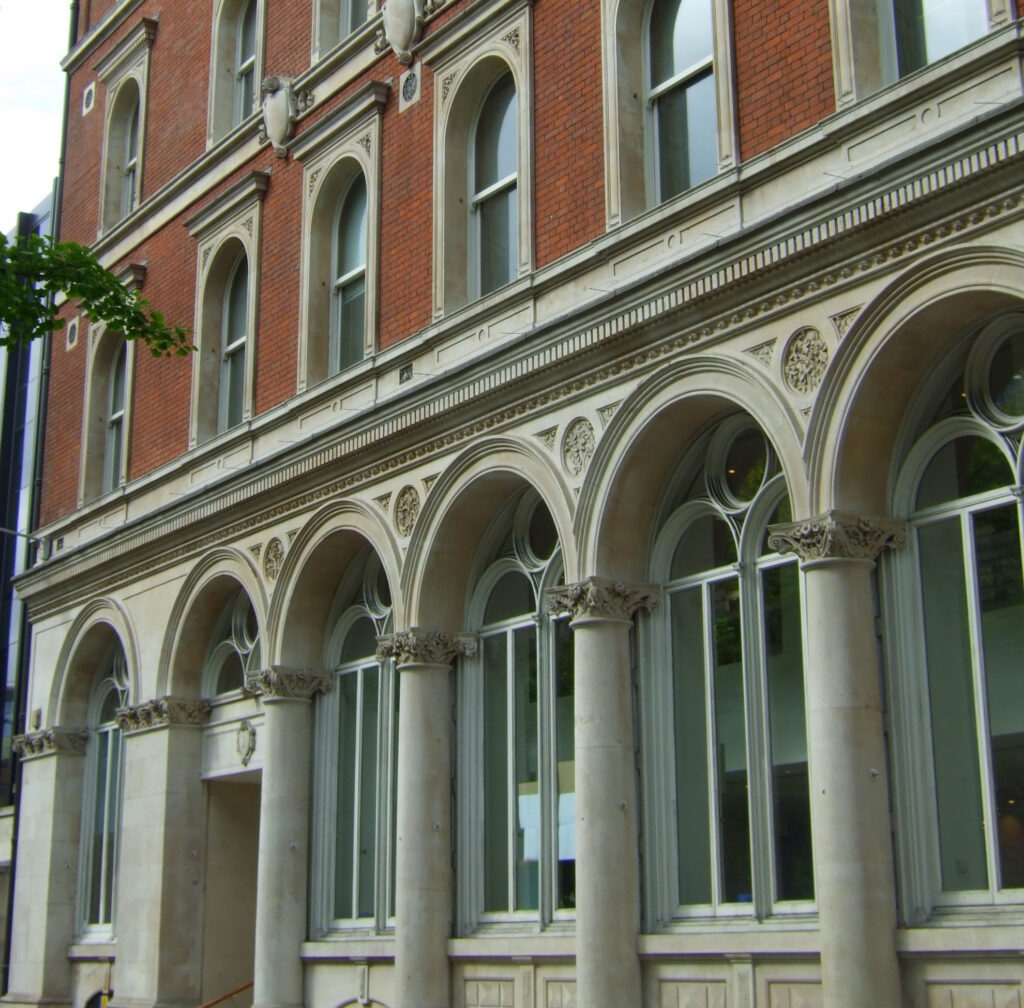 Seething Lane, a name of uncertain origin, used to be mostly residential and former residents include Sir Francis Walsingham and Samuel Pepys. It was later the site of the Navy Office, the government department in charge of the Royal Navy's administration from 1576 to 1832.